Advanced Training Program for
WORK Burnout
Cut Mental Exhaustion & Work Burnout
Up to 65% Your People Are Your Best Asset.
Retain Employees, Decrease Turnover &
Increase Productivity!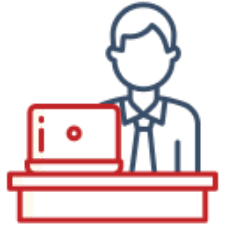 Never Feel
Burned Out Again!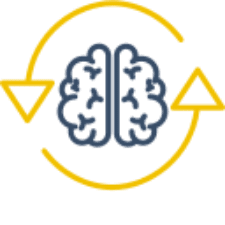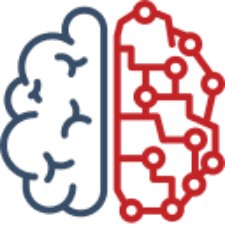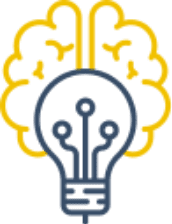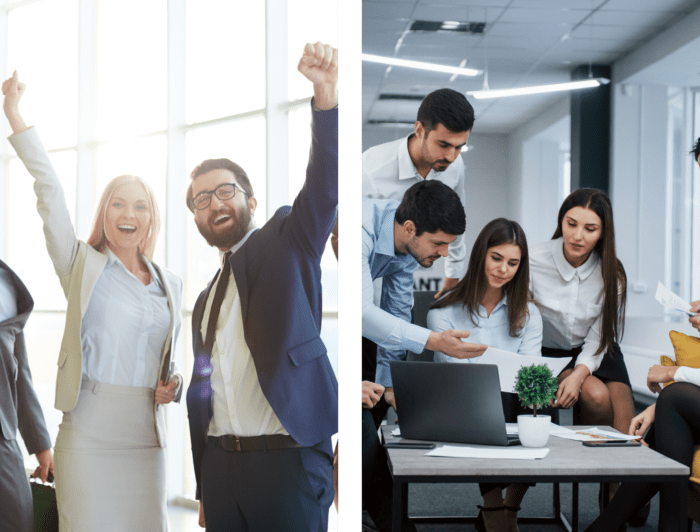 Imagine having a hard-working & talented team filled with proactive people that communicate well, have a very positive attitude towards their job, and showcase next to no absenteeism.
Now imagine your company has compassionate leaders that create a culture of well-being and give way to brilliant employee mental health that results in profits multiplying and soaring sky-high!
Lastly, imagine your employees are always jovial and never get out of their honeymoon phase; as they express care and excitement for their work like it's a new job all over again!
It's Not Fiction, It's The Power Of
Blaze Your Brain!
Resignation Due To Job Stress!
Those tired empty eyes filled with self-doubt and a sense of failure, lacking motivation and zeal of any kind are the risk factors for an impending resignation due to job stress! 
Increasingly cynical employees with a negative outlook, no work-life balance, and a feeling of reduced personal accomplishment and decreased satisfaction towards their job are costing your company millions!
Keep Reading

to see why we were SHOCKED after discovering the True Cost Of Burnout that most
companies undergo and how you can alter it!
Burned-out employees are 63% more likely to take a sick day and 2.6 times as likely to actively seek a different job.
Monster.com reported that 95% of the workforce is thinking of leaving their job. The #1 reason cited is work burnout.
$322 billion of turnover and lost productivity cost globally due to employee burnout.
97% of employees say that their workplace wellness program doesn't address or help reduce burnout.
Deloitte's marketplace survey
20% of total payroll involuntary turnover costs, on average, are due to employee burnout. 
According to our research, 79% of the workforce is in job burnout. Almost half are actively showing severe signs of burnout and stress affecting their mental health and personal identity. Uncover the #1 factor leading to Burnout
You can build an organization that is LESS BURNED OUT and MORE ENGAGED!
Free Them, Fuel Them, & Inspire Them!

That's why we created Blaze Your Brain
Blaze Your Brain is a burnout training program that helps you address and prevent work burnout, in turn, liberating your employees to turn negative thoughts into positive actions, thus enhancing their mental health and getting you BIG results! 
Our team performs a deep-dive diagnostic, with calls and surveys to teach you how to identify signs of burnout, conquer workplace burnout, and eliminate chronic stress. Achieve more by acknowledging the symptoms of your employees who are experiencing burnout, helping them beat it, and building resilience.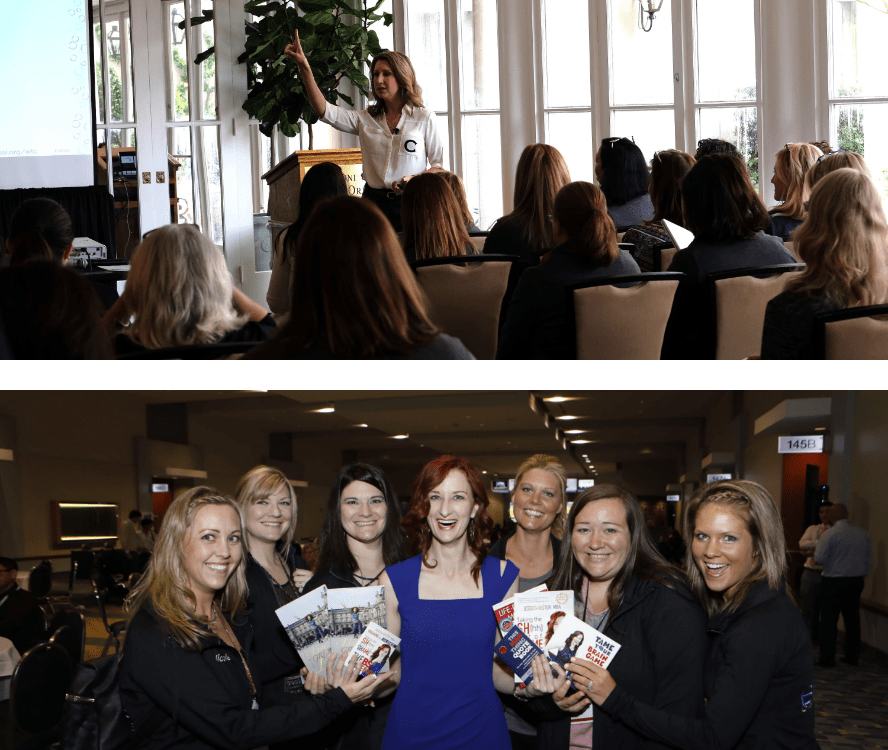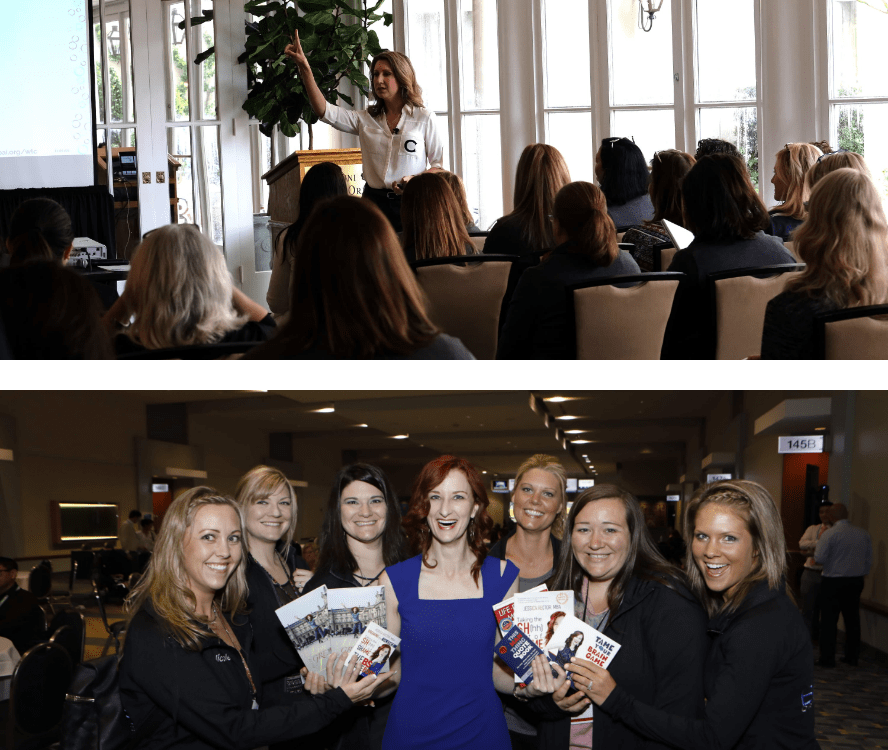 Our unique and tailored approaches help your people be more focused, energized, and re-charged while giving them strategies to help with the day-to-day tasks. Our lively and fun sessions ensure you come out relaxed, rejuvenated, and recharged. Hopeful and not helpless….not overwhelmed or stressed but are able to better manage things like their manager and workloads
To help you better, we customize our sessions according to your company's requirements. In our program, we also share with you 5-step process to identify the exact negative thoughts that are holding your employees back, keeping them feeling stuck or stagnant, and help turn them around to create Bigger Actions & Better Outcomes.
We carry out assessments that allow us to find out what the biggest indicators of burnout are for your organization, how each member is affected by it, and how to measure each one in terms of intensity, manageability, and frequency. We've named this the Burnout Indicator Factor™. 
Burnout Indicator Factor™
After going through several offices and firms and carrying out a series of real-life surveys and experiments, we came up with the perfect indicators of burnout.
Burnout Indicator Factor™ allows us to go to a company and help them identify and discover what percentage of their company is in burnout or on the brink of it.
For instance, we take Company X and carry out several authorized surveys and assessments by speaking to everyone who is a part of the organization. We then inform them of our findings. For example, 75% of your employees say these specific 10 factors are contributing to job burnout and they are at 80%, which means you have ¾ of your workforce already in work burnout and another 20% on the brink. This gives us some useful information to better tailor our training based on the employees' complaints in real-time and the contributing factors to job burnout. BECOME THE MOST THRIVING, PRODUCTIVE & MOTIVATED TEAM
Don't wait – contact us to determine the Burnout Indicator Factor™ for your organization, get hands-on training to overcome job burnout, or book a call to discuss the specific needs of your organization! we Believe In Biggest Impact & Lasting Results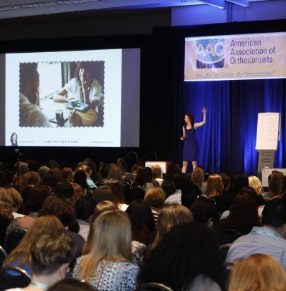 We hired Jessica and her team, because we recognized burnout was an issue. Morale was down.
Dealing with staff shortages, people were working hard and long. Productivity was impacted. We couldn't do it ourselves. Our people needed help, and we had to be more proactive with burnout.
Working with Blaze Your Brain, we were able to solve a 7-8 million dollar problem in a matter of months.
Jessica's team helped us increase retention, engagement and morale by 70%. Working with Blaze Your Brain was a gamechanger for us.
Senior Vice President, Fortune 500 Company

Blaze Your Brain is great to work with and makes the whole process engaging and easy. Their message is 100% on point considering all individuals and business leaders are navigating.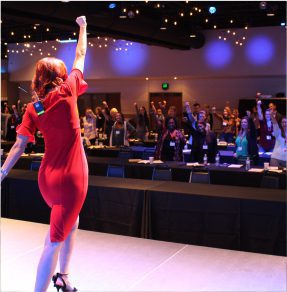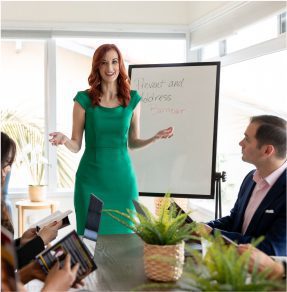 Aside from having up-to-date, science based, applicable content on burnout, Blaze Your Brain's was stellar (and super engaging).

Their topic on burnout is our highest rated training ever. People were engaged and motived. We couldn't get enough of it.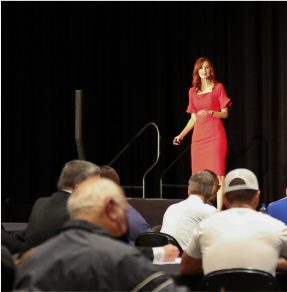 Engagement, Morale, and Productivity Increased by 70%!!
Individuals, Leaders, and Teams are better performing, engaging, and producing after
signing up for Blaze Your Brain.
We Believe that Burnout Is An Organizational Problem
The primary emotional need your team has is to be valued and appreciated and be met with kindness and respect. When workers don't feel valued, rarely do they produce value. The stress levels accompanied by a prolonged period of constant work make way for unnecessary stress and neglect of self-care.
Severe Consequences Of Burnout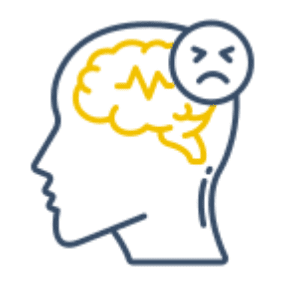 Physical or Emotional Exhaustion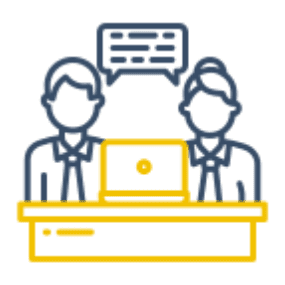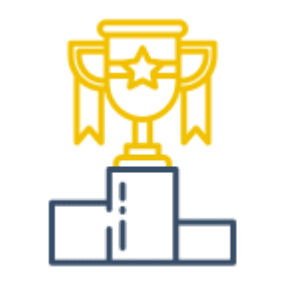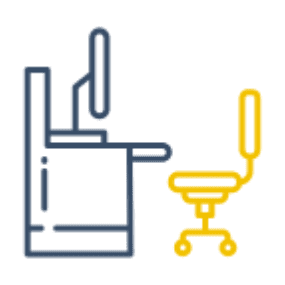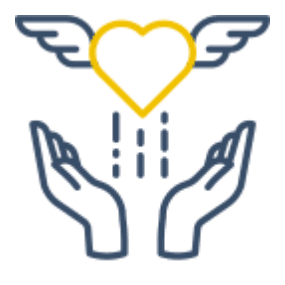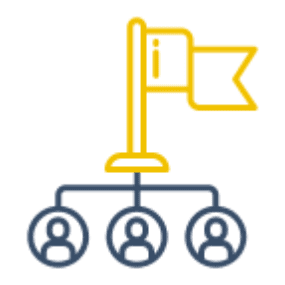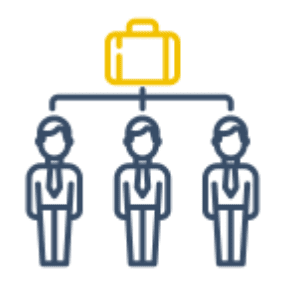 Burned out leaders lead teams that are burned out
What Is The
True Cost

Of Job Burnout?
To Put It Quite Plainly Millions Every Year!!
For an accurate amount of how much a company really loses due to burnout multiply the company's total yearly payroll costs by 20%.
The average cost of turnover is
½ – ⅔
of an employee's salary
Half
of the turnover is due to employee burnout
The average turnover rate is
36.4%
Cost of Burnout Case Study: $60,000 Salary
People in the organization …………………………………………………………………………………………………….. 1000
Turnover rate / People leave per year …………………………………………………………………………………… 36% / 360
Leaves from burnout (half of the turnover) ……………………………………………………………….…………………… 180
avg cost of t/o= ½ – ⅔ salary
 $30,000 is a 1/2 of $60,000
You lose $5.4 million EVERY YEAR due to work burnout!
We are inclined to get you positive results that help you save Millions!

Why You Need Blaze Your Brain Now!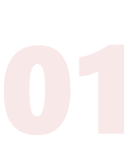 Gallop shares that 20% of your total payroll is being lost every year due to burnout and lost productivity. It's not a one-time cost; it's a recurring cost, impacting your bottom line. Burnout impacts your people faster and stronger, and top talent continues to leave companies that don't have a burnout program in place. It's no longer nice to have. It's a must-have for new hires, as well as employees who've been with you longer, to keep your best people and let them know you care about them as a real people.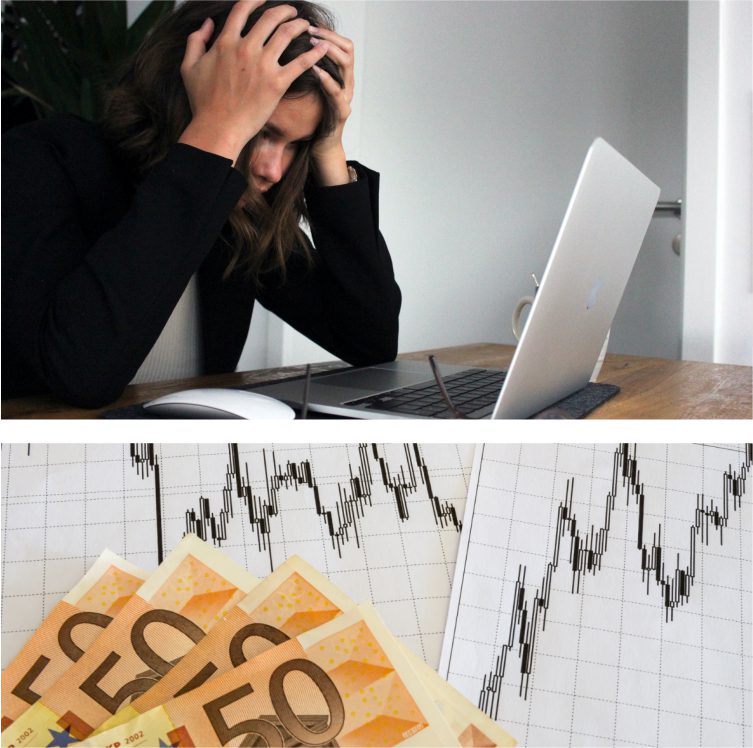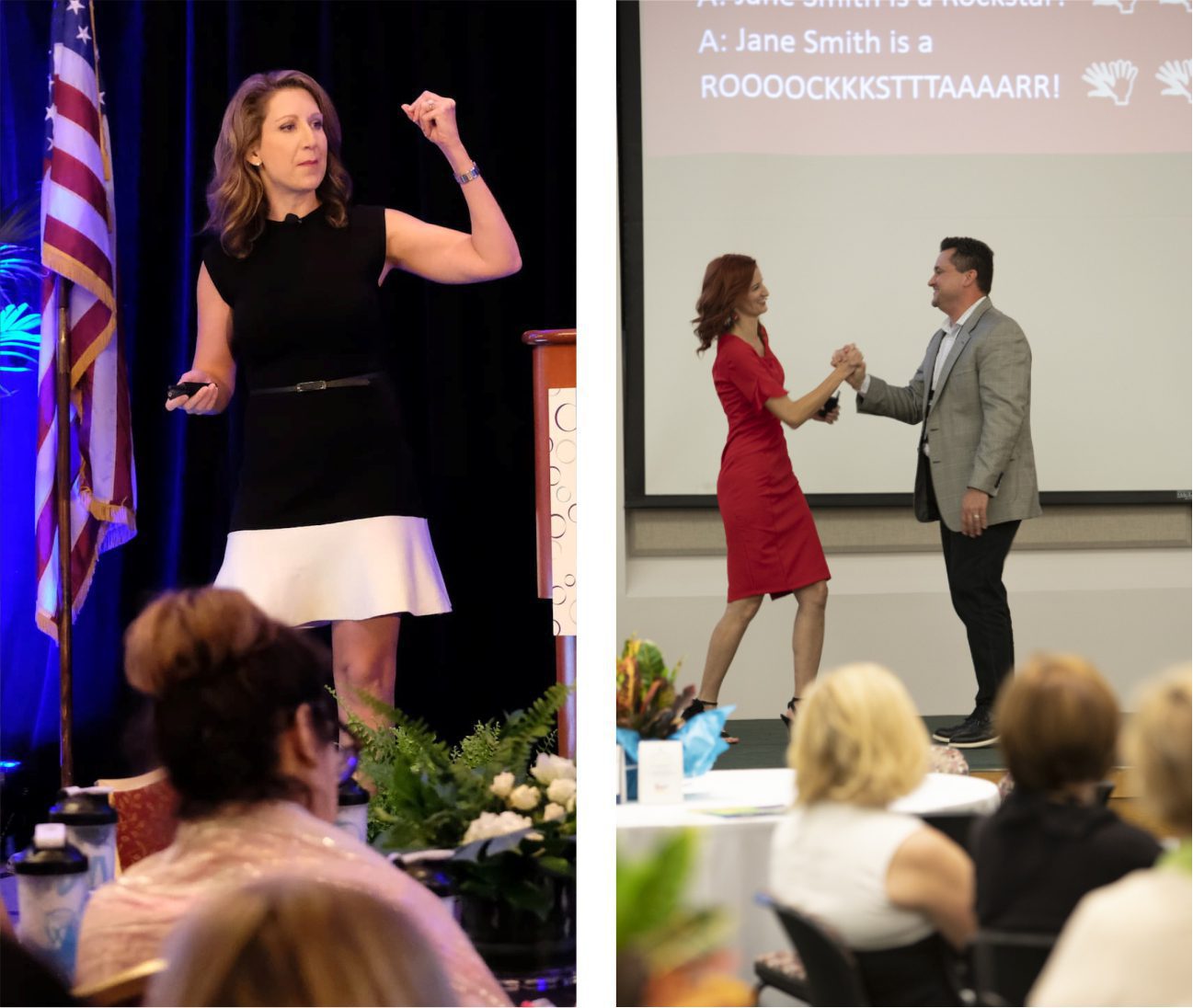 We have a Top-notch three Prong Approach
1. We start with a deep dive diagnostic into your people. Across roles, positions, and responsibilities, we conduct surveys and conversations to explore their challenges, issues, and needs, so we can make sure they are all being addressed.
2. Next, we take that information and create the program around what your team told us they need help with the most. It's not a canned or one-size-fits-all approach. It's very strategic and intentional based on what we discovered in the diagnostic.
3. Then we deliver the program. Whether it's virtual, in-person, or hybrid, the training is filled with dynamic content and can include interaction components, discussion forums, and Q&A sessions. 

You recognize the importance of addressing burnout, but your expertise lies elsewhere. That's where we come in. Unlike other wellness programs, we are the leaders in this space with over 10 years of experience and personal research on burnout. We keep up to date on the latest trends and issues impacting the workforce around burnout and have the team to implement the strategies to give your people the best long-term results…not based on the workforce as a whole, which other programs offer. We base our program solely on your organization, team, and leaders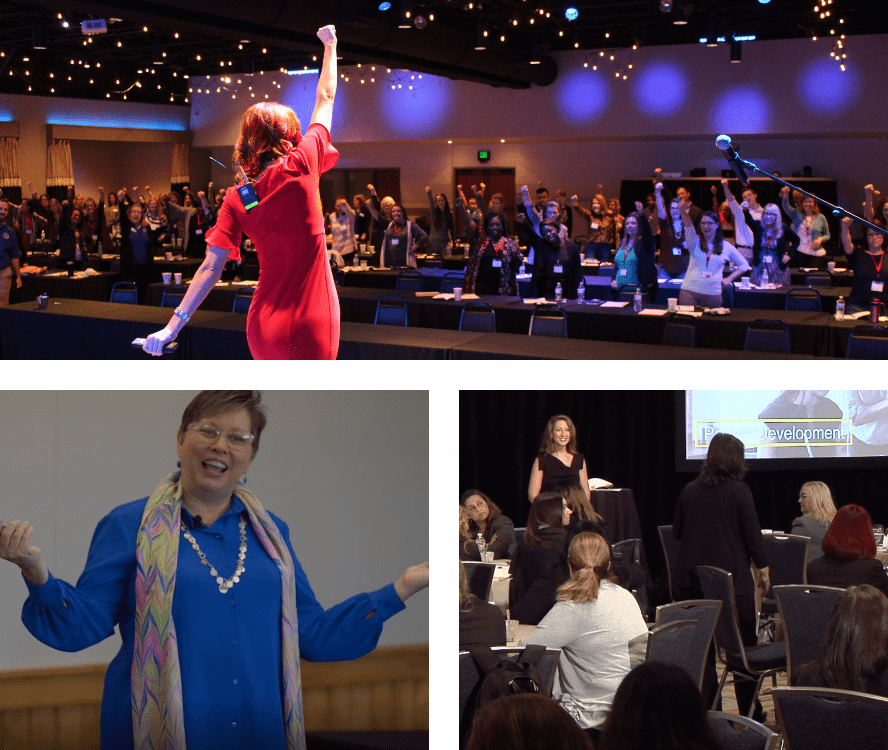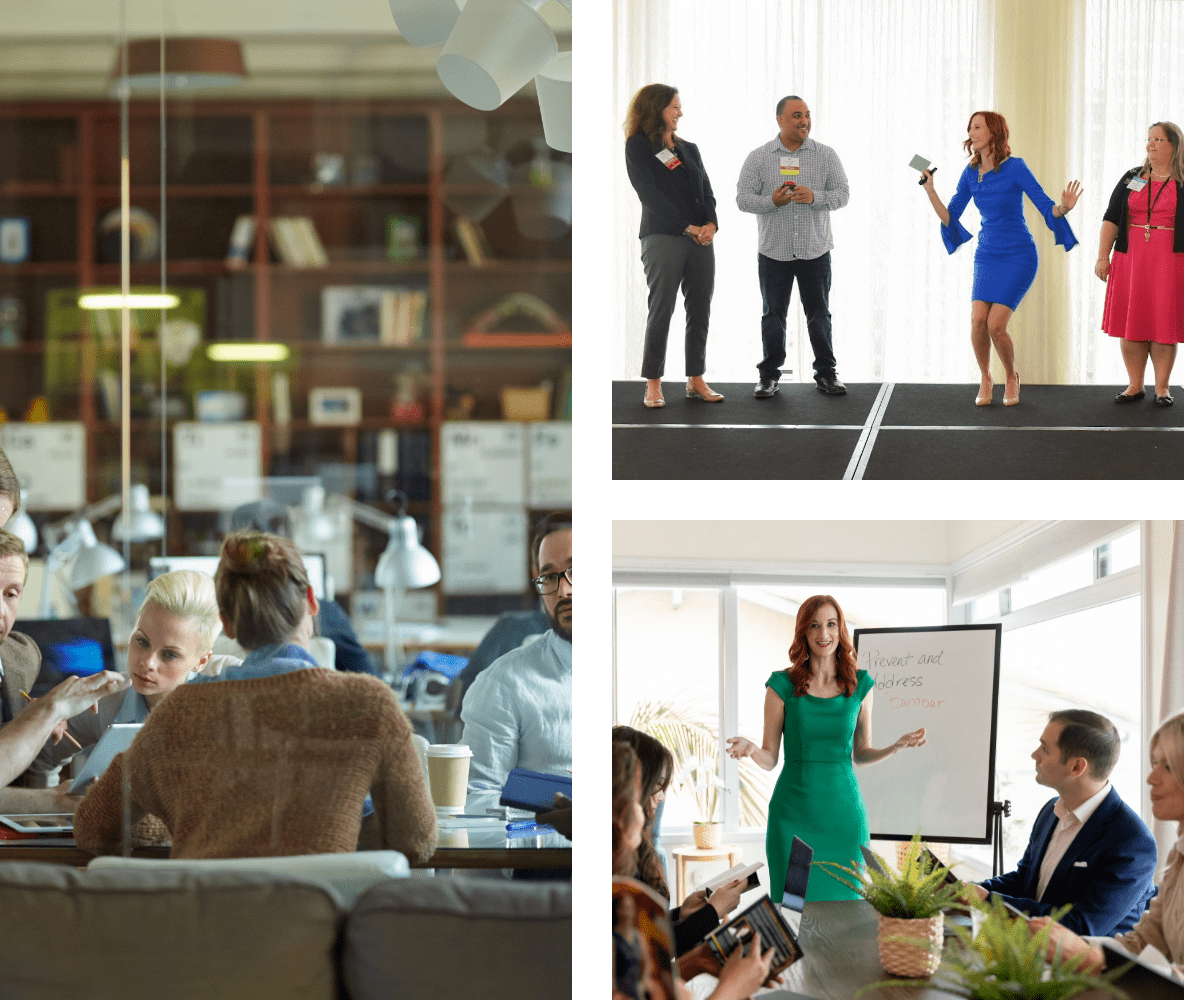 Work with the best training program!
It's more than a workplace wellness program—Companies often invest in workplace wellness programs hoping that will help their people, yet most employees don't take advantage of them. These wellness programs don't meet the needs of your workforce, they are genetic, and they tend to focus only on the physical aspects of a person (ie get a yearly physical and your healthcare costs will be reduced). With 97% of workplace wellness programs not addressing burnout, your people need one that stifles stress and breaks through burnout. 

Burnout doesn't stay self-contained. Everyone feels the impact of burnout. When a team member is burned out, their work keeps piling up, they are easily distracted, less focused, and experience lower morale, which can transfer over to you. You listen to their negativity in meetings and work longer to ensure deadlines are being met. The more you're in burnout, the more it impacts mental health. The more mental health is impacted, the more burned out you feel. It's a vicious cycle that often gets overlooked. In our training, we address these two vital issues impacting the workforce the most. The key: being intentional and strategic like only our program offers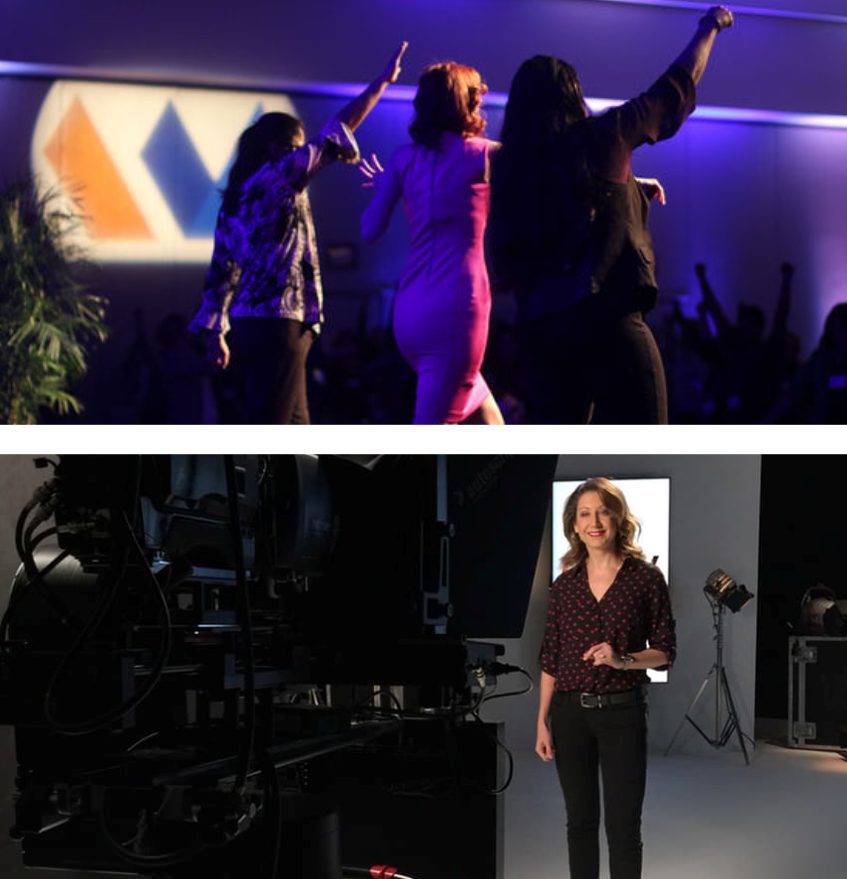 It's more than a workplace wellness program—Companies often invest in workplace wellness programs hoping that will help their people, yet most employees don't take advantage of them. These wellness programs don't meet the needs of your workforce, they are genetic, and they tend to focus only on the physical aspects of a person (ie get a yearly physical and your healthcare costs will be reduced). With 97% of workplace wellness programs not addressing burnout, your people need one that stifles stress and breaks through burnout. 

Metrics to support our claim
Don't take our word for it. We've partnered with some incredible clients from Fortune 500 companies to small organizations to bring them real solutions to their biggest challenges around engagement, morale, and productivity. Numbers don't lie. We do a series of assessments throughout our programs. So at every point, you know your ROI and recognize your people are your best investment.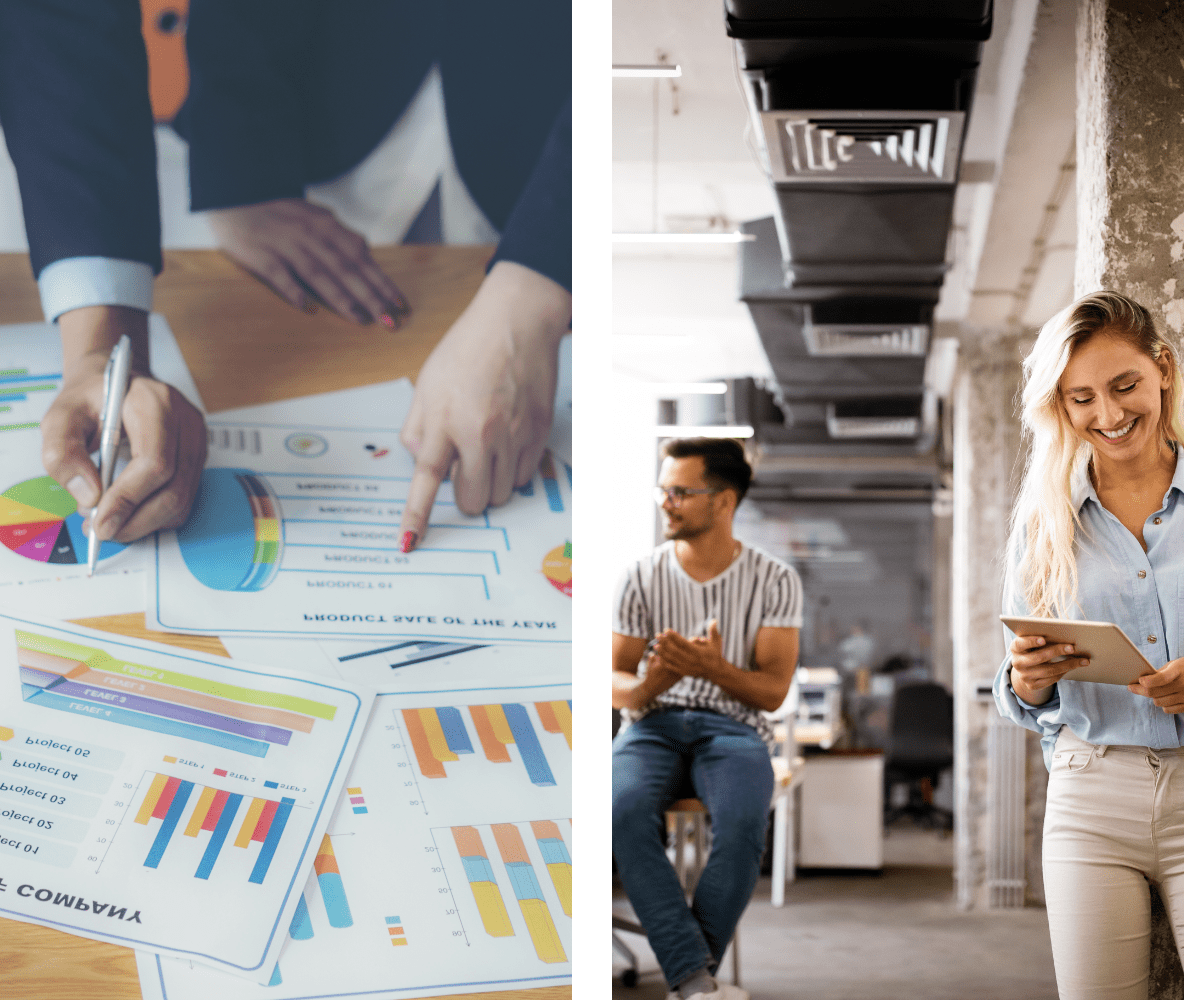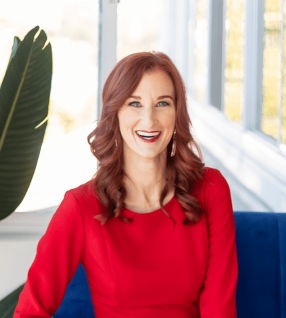 President and Chief Well-Being Officer
#1 Best-Selling Author of 10 books
A burnout thought leader quoted and published in Wall Street Journal, Huffington Post, and Forbes
Equipped with an impact to showcase the bottom-line impact
Featured on ABC, NBC, FOX, and CBS for creating change
Conducts 50-100 keynotes, workshops, and masterclasses a year
Former award-winning #1 sales performer at a Fortune 100 organization
CFO and CIO, Chief Fun Officer, and Chief Inspiring Officer
Blaise is the youngest published author in the United States, writing his first book at five years old. In his young years, he's inspired thousands of leaders and teams through his two #1 best-selling books and speaking on stages after his mom, Jessica.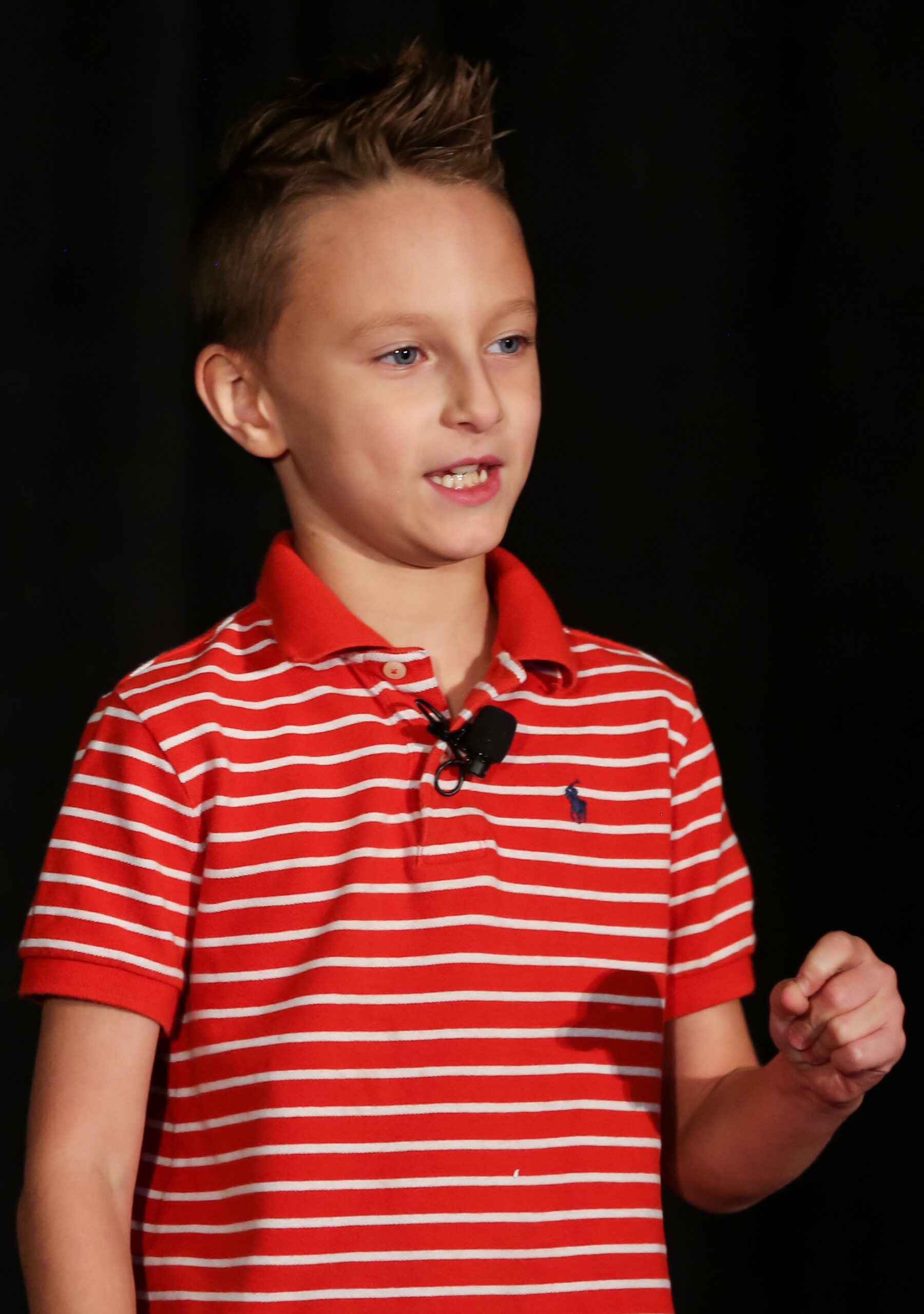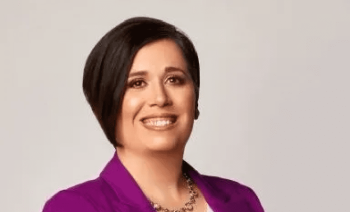 Burnout and Mind Wellness Specialist
Summer Jelinek's passion is connecting with audiences around the world. She has 20 years of leadership experience working with companies such as Walt Disney World, Disney Institute, and H-E-B/Central Market. She is a Certified Virtual Presenter, a Professional Member of the National Speaker's Association, and lives in Dallas with her husband, brother, daughter, and 3 fur babies.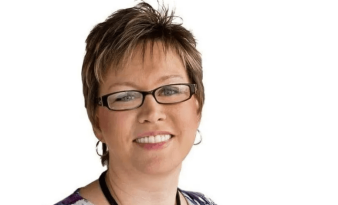 Burnout and Mind Wellness Specialist
Pam Weatherford is passionate about helping others achieve personal growth and fulfillment. She has an extensive background in training, speaking, and writing which spans over 25 years.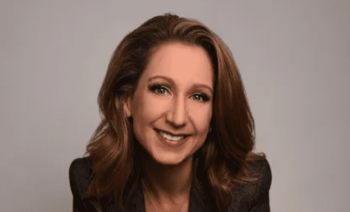 Burnout and Mind Wellness Specialist
With over 15 years of experience in corporate Learning & Development / Human Resources, Courtney Ramsey knows about helping others succeed! As a speaker and trainer, she's known for creating and facilitating programs that empower and motivate. She holds her Professional in Human Resources (PHR) certification and is a Certified Professional in Talent Development with the Association for Talent Development.
Frequently Asked Questions
With so many changes, uncertainty, and the unknown, stress and the damaging effects it has on one's health are at an all-time high. Here are a few frequently asked questions about Burnout :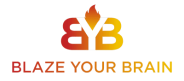 Copyright © 2022 Blaze Your Brain